Teaching SF: An Informal Workshop for Teachers, Librarians & Parents
On
16 Aug, 2011
By
Anonymous (not verified)
0 Comments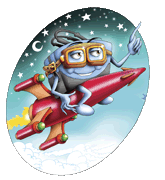 Tomorrow, Reading for the Future, Inc. will be presenting "Teaching SF: An Informal Workshop for Teachers, Librarians & Parents" at Renovation, the 69th World Science Fiction convention in Reno, Nevada:
Renovation:
http://www.renovationsf.org/teachingsf.php
AboutSF helped with the initial proposal. Here is the description of the workshop, as listed on the Renovation website:
---
The Teaching SF workshop is a collaborative effort, designed to encourage teachers, librarians and parents to incorporate science fiction as a teaching tool. These workshops have previously been held at Denvention (the 2008 Worldcon) and at Anticipation (the 2009 Worldcon). Workshop speakers will include Renovation Guest of Honor Tim Powers, Peadar Ó Guilín, Mary Robinette Kowal, John DeChancie, Daniel M. Kimmel, Gary K. Wolfe, L. E. Modesitt, Jr. and G. David Nordley.
---
It has been a real honor for everyone at AboutSF to work with the folks from Reading for the Future, Inc. We wish everyone good luck with the workshop tomorrow. If you are attending WorldCon this year, be sure to check out Reading for the Future and their wonderful programs.
Reading for the Future:
http://www.readingforfuture.com/